Horseback Riding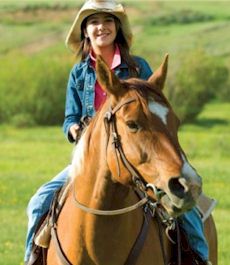 Horseback riding in the Colorado Rockies is without a doubt the best way to become part of your surroundings and nature.  It's easy to relax as you enjoy fresh mountain air, the sound of hoof prints falling gently on the trail, and then the sudden excitement as a young fawn dashes away or a small herd of elk suddenly explode from their beds. This is horseback riding Colorado style.
Horseback riding has been a part of the Colorado west since men first traveled these lands exploring for furs, gold, and excitement.  Most local horseback riding establishments require a child to be 8 years old and there may be height & weight restrictions.  Be sure to make your reservations in advance!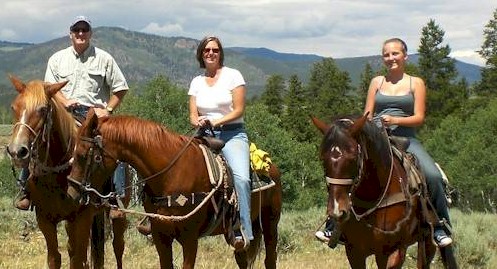 You'll find many excellent horseback riding opportunities in Teller County. There are numerous trails for horse owners and nearby ranches where you can take a guided ride and experienced riders may even ride alone.
For an extra special activity, try a morning breakfast ride or evening dinner ride.  Find out why Teller County wranglers feel they always have the best seat in the house!
Experienced horse trainers are available to work with you and your favorite horse or to teach you horsemanship skills that will last you a lifetime!