Hiking Trails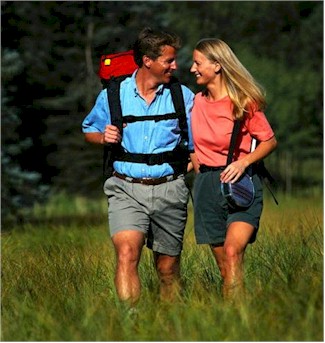 Teller County offers you thousands of Colorado's best hiking trails. Take the family for a pleasant day hike. More adventurous explorers can find hiking trails above tree line or pack a lunch and explore one of the hiking trails found in Pike National Forest or Mueller State Park.
Teller County is blessed with over twenty of the most popular hiking trails in Colorado, visitors enjoy gorgeous sunrises, beautiful sunsets, and an abundance of wildlife. 
Trail maps are readily available in the area and may also be printed online.  Wildlife is abundant so have your camera ready and eyes open when you're hiking or walking.  Often a deer or elk may be in the trail ahead of you feeding or simply taking a short cut to another area.
Many of the trails are multi-use trails.  You may experience other hikers, mountain bikers, horseback riders, or runners.
Most residents and visitors are very courteous and keep our trails in great shape.  Please enjoy yourself and be sure to pack out any trash.
Pikes Peak Area Hiking Trailheads In Teller County
There are over fifty registered trailheads that begin in Teller County. You can view many of these by reviewing our listed hiking trails as a place to begin planning your backpacking adventure.

Because there are over a million acres of public land for you to enjoy, it is recommended that you have both current maps and a clean water supply available before heading into the wild. GPS technology has come a long way, but for added safety don't forget your maps!