American Eagles Overlook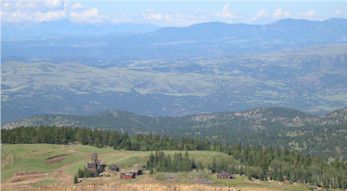 The American Eagles Drive starts in Victor at 3rd & Diamond and continues up Range View Road to the marked intersection. The road winds up over remnants of the ghost town of Independence and then Altman. At the top, displays of mining equipment, a blacksmith shop and the grand American Eagles headframe offers a glimpse into gold mining history. Be sure to visit the Vindicator Trail when in the area.

Located near the Gold Belt National Byway, this stunning, historic overlook is leased by Teller County from the Cripple Creek and Victor Mining Company.