Museums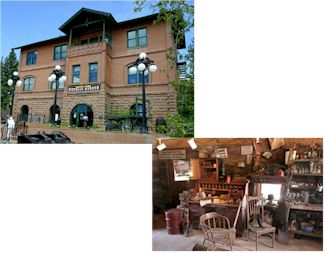 Take steps today along the pathways made by those of another time and generation. Teller County has a rich history of people, rags to riches human interest stories, and an unchanged, optimistic attitude that a single person can make a real difference!

Take a small bit of time to visit at least one of our historic museums and you'll find yourself saying, "I didn't know that was found here, or that happened here."

Everywhere in the county you'll be touched by a vein of Colorado history. National historic landmarks and local legends await your presence.